A final examination preparation boot camp is scheduled to be held in Canberra in February 6-7, 2016 in the ACT on the campus of John James Hospital, Deakin. All candidates for the final Fellowship exam are welcome.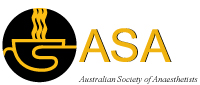 The Australian Society of Anaesthetists is kindly assisting this weekend with logistical support and publicity. All details,  and registration are available via the ASA website  under the Upcoming Events tab.
The John James Foundation is a leading medical charity in Canberra that has donated the use of their theaterette and breakout rooms facility at the hospital for the weekend for our use.
Four real life current examiners will be presenting at this weekend – come along and polish your presentation skills prior to the exams! What a great way to start the year.
See you there!