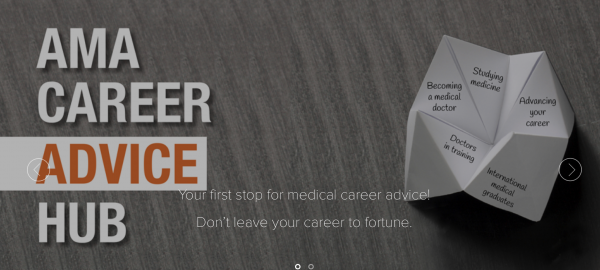 Christine Brill is the AMA's Federal Career adviser for the AMA Career Advice Hub.
The AMA Career Advice Hub has been developed to provide  advice, support and guidance for those planning medical careers.
The Career Advice Hub is for high school and college students, medical students, new medical graduates, pre-vocational and vocational trainees, qualified practitioners and international medical students and graduates.
There are handy sections for CV presentation and polishing and tips on job interview technique, self-care and financial advice – just what anaesthetic registrars will be needing after their exams….
Have a closer look at https://ama.com.au/careers!
The AMA's Career Advice service and Resource Hub are there to assist!  Contact the AMA Career Adviser (Christine) on careers@ama.com.au or contact the State or Territory AMA advisers listed below for details on their one-to-one career advisory services. (The links below are not active).